DORIAN YATES Hit BCAA 10:1:1, Orange 400 g
HIT BCAA 10:1:1 contains massive 1g branched-chain amino acids in 12 serving, which are designed to minimize tissue breakdown during workouts and improve recovery time between workouts. Improves endurance and prolongs intensity with the inclusion of citrulline malate and beta-alanine in substantial doses, which allows you to increase the number of sets. It prevents the depletion of excess amino acids during training and allows you to avoid catabolism during training.
BCAAs in a ratio of 10:1:1
3 g citrulline malate and 2 g beta-alanine for improved endurance
Zero sugar and fat
Improving performance and protecting muscle mass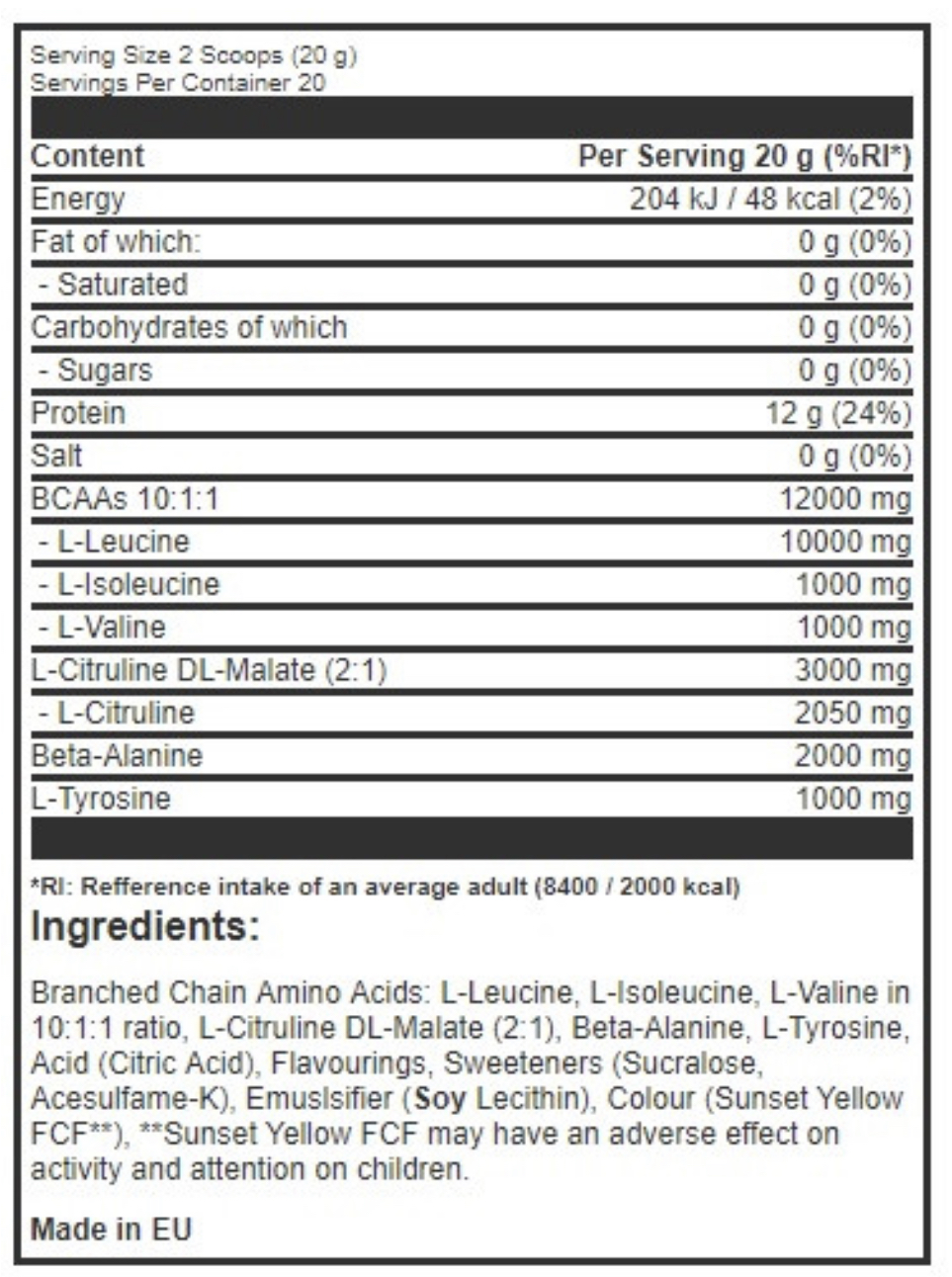 Mix 1 dose (2 hilly measuring cups = 20 g) in 250 to 300 ml of water.
---
We Also Recommend